[1]


He Prote・ant Joyner is carried
To Oxford to take his degree
And there it is ヂid will be married
All under the Willow-green Tree.
For ナnce his Accompliャes faulter,
Jack Ketch has provided a Halter
For thoテ that did blame us;
And went for to ャam us:
Will find that the Bill was not Ignoramus.

[2]
He's ヘell'd up with Treacherous Sedition,
And now of Rebellion is ナck,
He wants the Fore-man his Phyナtian
To find out バme Pollitick trick,
For he Good-man's in the Tower,
And now lies beyond the power
Of Whig or of Shrieve,
To give him Reprieve,
Or Counテl him how himテlf to Retrieve.

[3]
May now all the Preッiter Fa「ion
Look ヂd at this Colledges fate,
Who was Ma・er of Arts in Tranヂ「ion,
To make Tony Head of the State:
Since Libell's accounted witty,
He publiャed throughout the City,
To blow up the fire
Of Ambitious deナre
For which in a Halter he's now like t' expire.

[4]
The Judges were kind to the Priバner,
And granted what e're he deナred,
He had Preッiter, Prie・ and Tap・er
To パeak what e're he Required:
He had what e're he propounded,
Yet was by the witneピ confounded,
For the Prie・ diヂppears,
Through ツoキ, and through jeares,
& ャrunk out of the Court like a Rat without ears.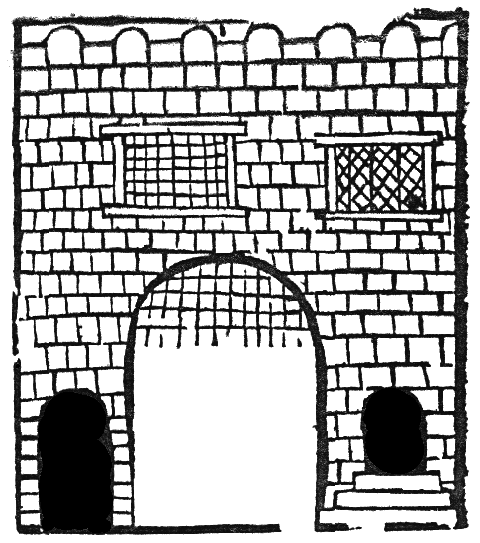 [5]
Twelve men of the be・ of the County
Were choテn to bring in the Fa「,
They ツorn'd a Reward or a Bounty,
Since for God and King Charles they did A「,
They brought him in guilty of Treaバn,
For which all the Judges ャew'd reaバn,
Then after being Ca・,
His Sentence was pa・,
For the Halter's the fir・, & the Fire the la・.
[6]
He now does begin to repent him,
And wiャes he'd ne'r been a Fool,
But made uテ of the Talent was lent him,
Not work'd with バ dangerous a tool:
So wretched a Sott ne'r man ヂw,
He's cut to Death with his Hand-Saw,
This, this is the fate,
When fools to be great,
will venture their lives to be Members of State.
[7]
This Raツal who lived well in London
And could not be Planeing at home,
But is by his foolery undone,
And to Execution mu・ come:
He thought to have been Head of the Colledg,
But that was beyond his knowledge,
Thus fools who aパire,
Will fall in the Mire,
And ・ill do come ャort of what they deナre.
[8]
God preテrve Great Charles and his Councill,
And テe that to Sentence they bring,
All Traytors that do pronounce ill,
Or talk of バ Gracious a King:
May they all by their Plots be confounded,
Both Papi・, Whigg, and Round-head,
And bring them to ャame,
Who パeak ill of his name,
for he's our King that the world does proclaim.